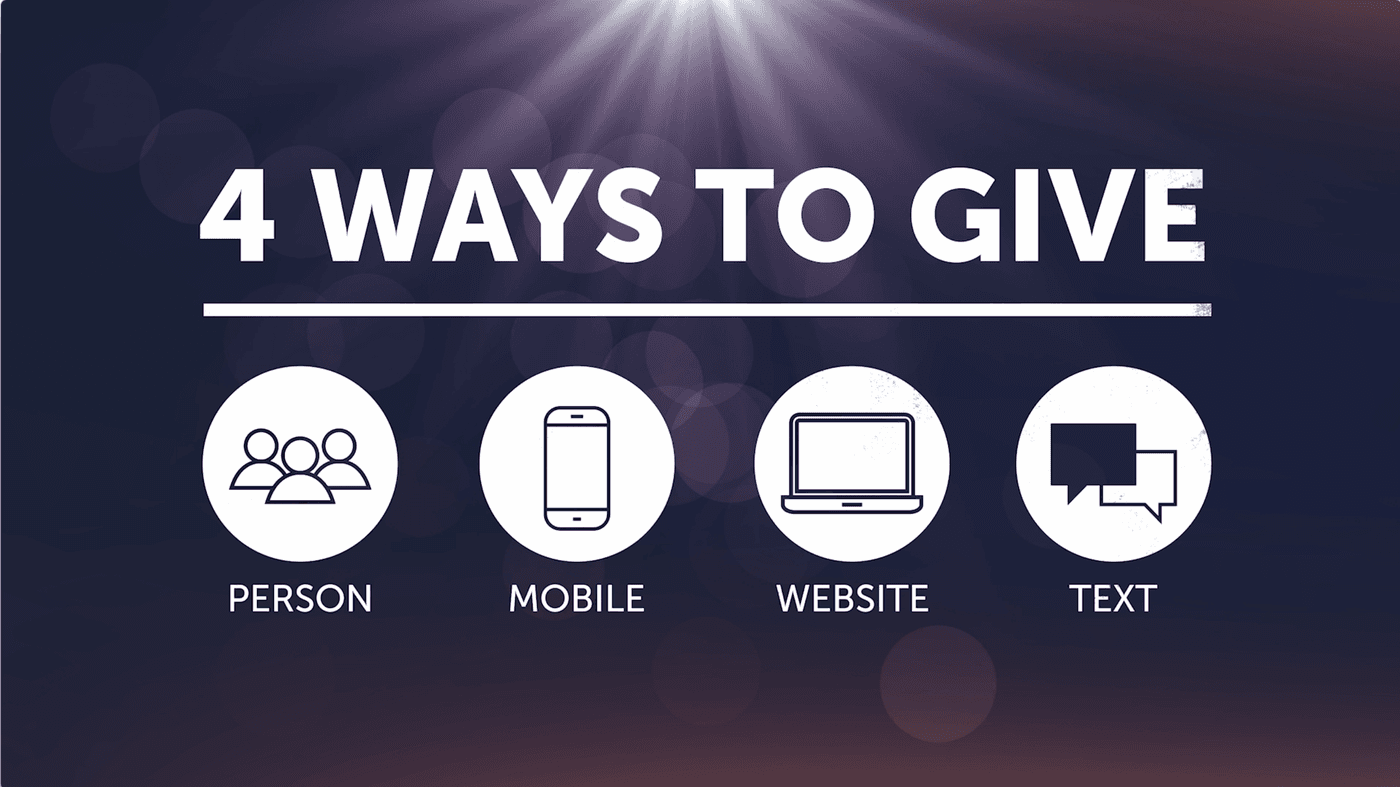 Why We Give
The Bible teaches us a baseline standard for giving. When we give the first fruit to the church, we put God first in our lives. Generosity is an act of worship that expresses our gratitude, faith, and love for others.
God provides for the ministry of Trailview through your generosity. We honour your gifts with faithful stewardship, ethical business practices, and full accountability so that the financial integrity of Trailview remains beyond reproach.
Not everyone carries a cheque-book around with them anymore so we decided to give you more options when it comes to charitable giving.
Giving Options
In Person
Feel free to stop by at Trailview Alliance Church and make your donations in two different ways.
1) Credit/Debit Card Machine: Set-up in foyer and available any time that church is open.
2) In Person: Donations can be dropped off at the front office or placed in the offering plate Sunday morning.
Office Hours:
Monday- Friday
9am- 12pm, 1pm-4pm
Online/Mobile Giving
Thanks to our new giving platform you can now make your tax-deductible donations online.
So whether you're going to be away or simply wish to responsibly automate your support of Trailview Alliance Church, we're more than happy to make giving a joy rather than a burden.
eTransfers
eTransfers accepted through the email address donations@trailview.org
Text-2-Give
You can now not only give online but give using your mobile device
Text-to-Give gives you a convenient, lightning fast way to give. It will take you about 2 minutes to set it up and you can attach any payment method used by Giving. There's no app to download, no big setup forms, and no hoops to jump through.
A Text-to-Give account is established by having three verified and active elements tied together:

Donor Setup Process- Text-2-Give
"Text any amount to 84321 to give"
If you've never set up Text-to-Give, you'll be asked to set up a payment method. From that point forward, giving will be as simple as sending a text.
Send an amount (example: $5 or $1.00) to the short code 84321. This is a shared shortcode used by other churches in your area.
If the number isn't set up for text-to-give, a setup link will be sent back. Tap the setup link be guided to the next step.
Select your church. A list of churches in the area will be suggested. If your phone number is recognized by Planning Center Giving, the appropriate church will be listed as a "Suggested" organization.
Enter your email address and, if prompted, your name.
Enter the payment method you'd like to use for text-to-give. If you're already a donor and you've added a payment method before (say, a bank account for ACH or a credit card) then you can optionally log in to access your saved payment methods.
Complete your initial setup donation. The initial donation, in most cases, will go to the default fund (usually the "General" fund). However, donations can be directed to more specific funds using keywords (more on that below). To Donate to the Missions fund, type in amount & then the word Missions.