Rocky Railway Delayed till 2021...
Rocky Railway VBS, planned for this August, has been delayed until next summer in order to keep everyone safe and healthy.
BUT THIS SUMMER we are working to offer an online VBS. Watch for details in the coming weeks about how your kids can get involved!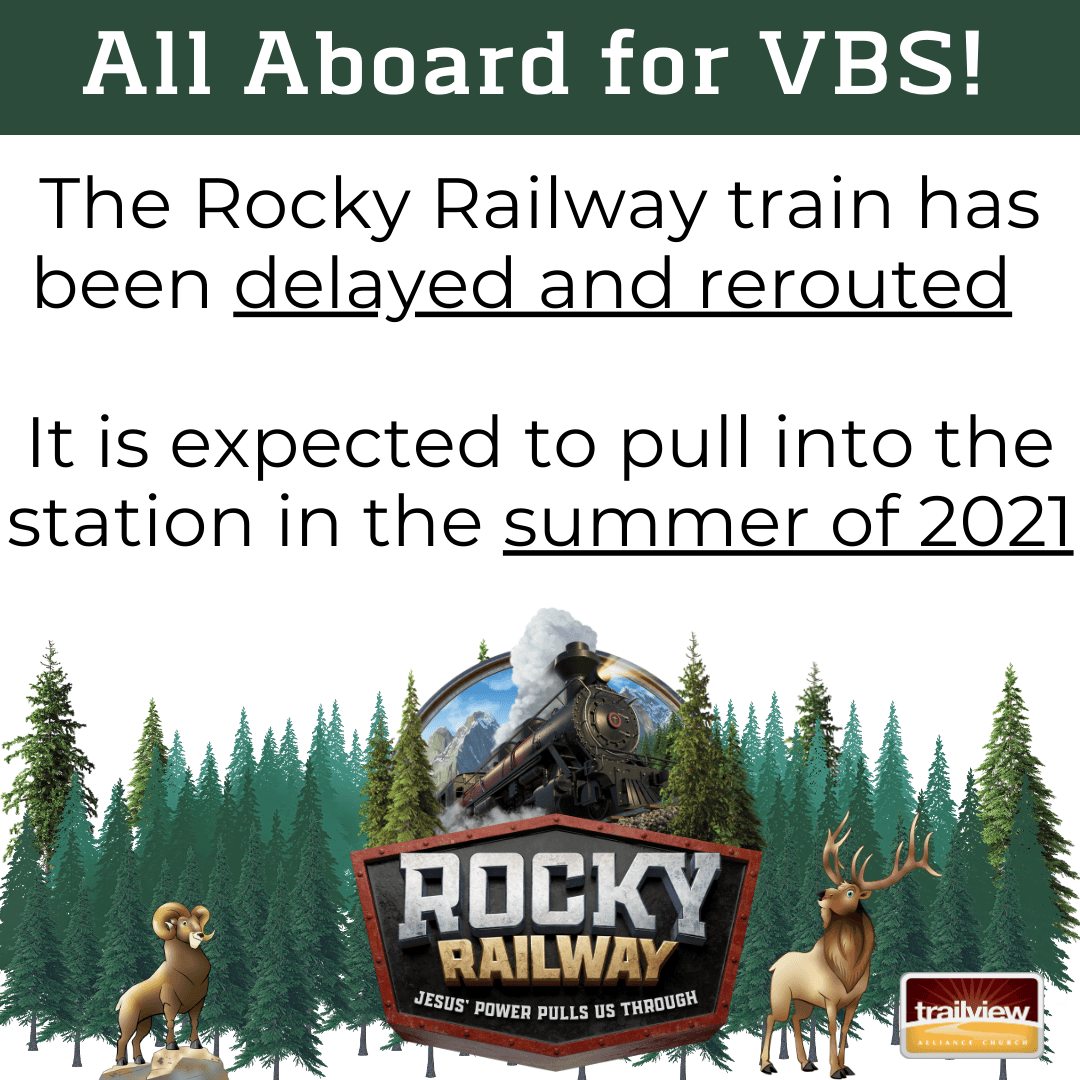 VBS is just around the corner on August 17-21 and we are so excited to take you on the Rocky Mountain Railroad!
VBS runs Monday-Friday from 9:00am -12:30pm.
Attending VBS is FREE of charge, but registration is required and space is limited.
Open to all children Kindergarten to grade 5, based on the grade they are entering September 2020.
Starting Kindergarten in September? You qualify!
Entering grade 5 in the Fall? You get to enjoy your final year of VBS!
Want a taste of what to expect? Check this out!
Climb aboard for mountains of fun at Rocky Railway! On this faith-filled adventure, kids discover that trusting Jesus pulls them through life's ups and downs.
Every morning at the Rocky Railway, kids will enjoy games, crafts, songs, snacks, stories, and explorations, all teaching them about trusting Jesus.
Got questions?
If you have further questions concerning our Trailview VBS experience, simply click the button below and get in touch with us!